Regular price
Sale price
$15.00
Unit price
per
Sale
Sold out
Fully sustainable, and all-natural, this shaving bowl is handcrafted from real coconuts. These bowls make a great addition to a shaving routine since they are very durable and have a rough bottom to provide a helpful grip.
When paired with the Horse Hair Shave Brush and Shave bar, you can create the perfect, premium zero waste shaving set.
Each bowl is unique with slight variations in coloring, texture, and shape. The coconut bowl averages about 5" wide x 2.5" high.
*Shave bar and Shave Brush not included.
Cruelty-Free, Vegan, and Zero Waste
INGREDIENTS

Natural coconut shell polished with coconut oil.
DIRECTIONS

SHAVING DIRECTIONS
Drop shave bar into the bowl, add a small splash of water to soap and begin to brush the bar to create foam. Continue brushing until you have enough of the thick lather to work with. Add a few additional drops of water if needed.

Apply lather to skin using the brush and shave as usual.

Once shaving is complete, pour out any excess water from the cup or bowl, rinse the soap from the brush, shake off excess water and allow to dry bristles down for next use. Soap and bubbles remain in the bowl to dry, the lather will be reactivated with water during the next use.

SHAVE BOWL MAINTENANCE
If the bowl gets dirty or begins to look faded, gently hand wash with warm (not hot) soapy water. Do not place in dishwasher, microwave, or oven.

Polish inside and out with a small amount of coconut oil to hydrate, darken and shine.
END OF LIFE

Throw away tag, coconut is fully compostable. Due to the length of compost time, industrial compost facility recommended.
Q&A

Q: How long will this coconut last?

A: Many, many years! Coconuts are very heavy duty, they fall up to 100 feet out of palm trees and don't break. With minimal care, you can use the same coconut for years to come!

Q: Can this coconut sit on the shelf in the shower?

A: Yes, but you will want it to be in an area where it will be out of direct water. When you have a Shave Bar inside the bowl you will want it to dry between uses.

Q: What else can I use this coconut for?

A: You can eat out of it, pretend to be a horse, or make a tiki top!

Q: Is this product and shaving method just for men?

A: Absolutely not! Many of us have hair in places we would prefer not to. Why would gender change how we deal with it?

Q: Can you suggest a zero waste razor?

A: Hands down our favorites come from LEAF. Although there is a bit of sticker shock at first, the replacement blades cost pennies and this razor will be with you for at least a dozen years. They have several options based mostly on where you plan to shave, but we enjoy the multi-blade flexible head of the Leaf Razor.
View full details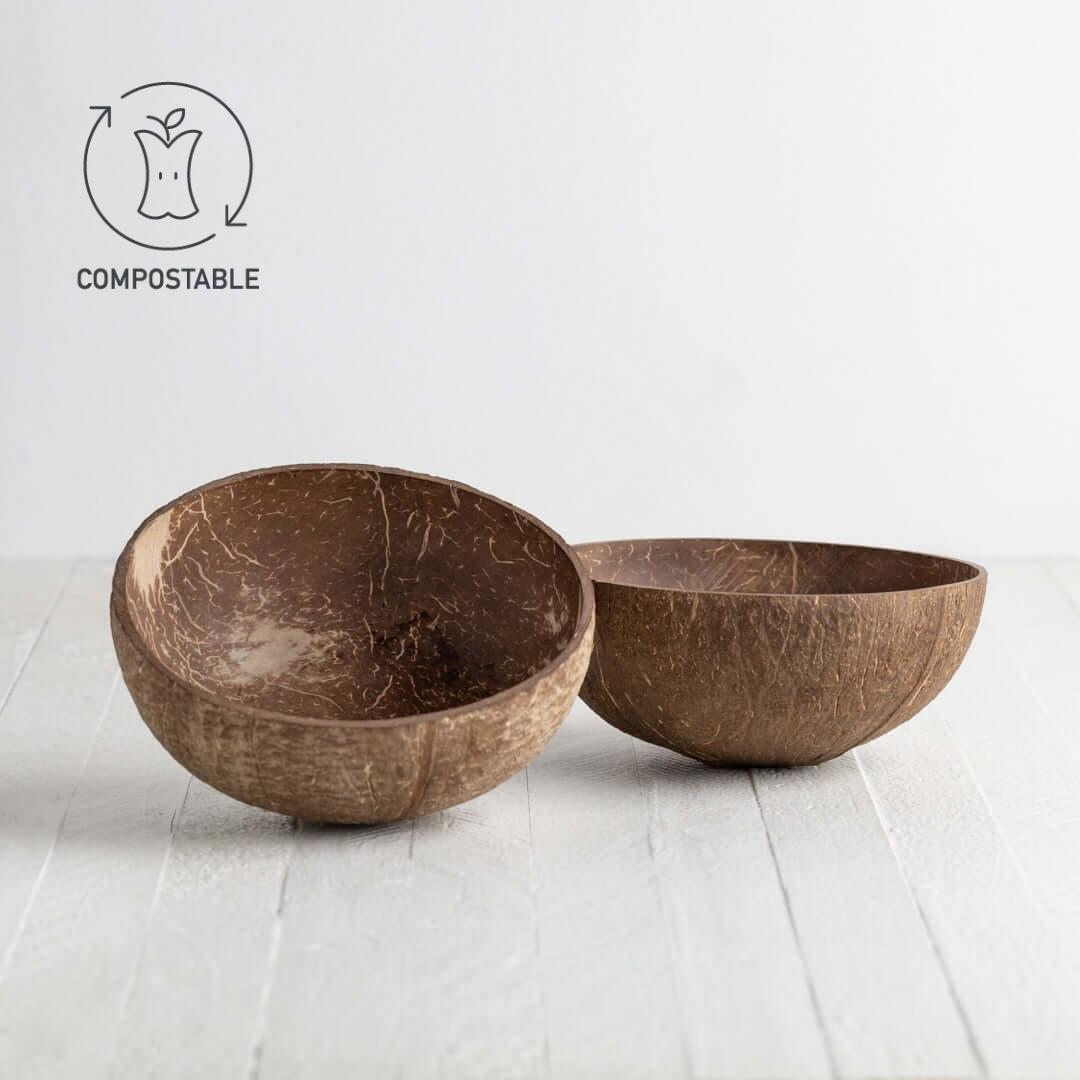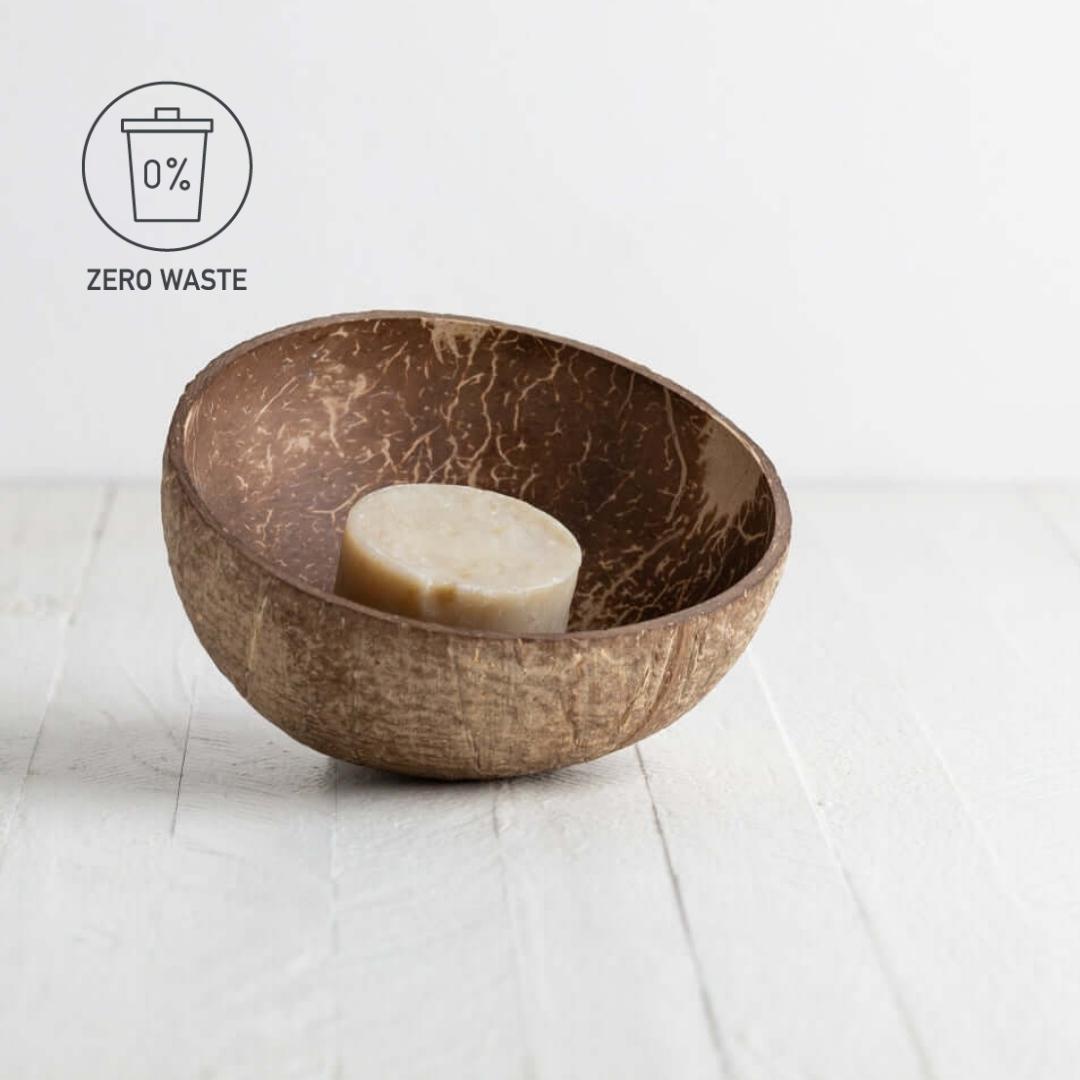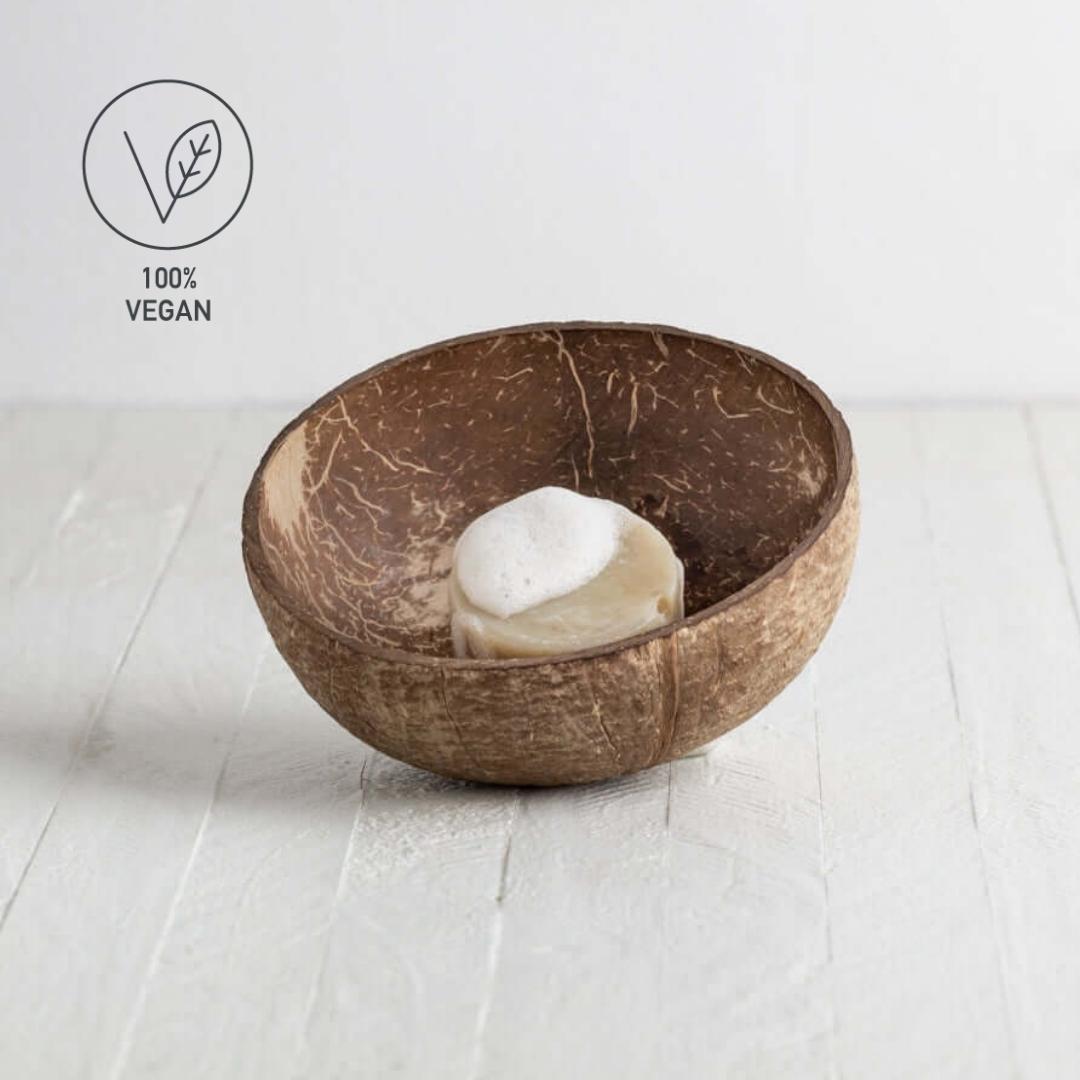 Great shave bowl
Fast shipping, Great products!!!
Will definitely order from this company again!