green initiatives
We pride ourselves on being eco-friendly and doing what we can to minimize our carbon footprint. Learn how your order helps us be even greener! Best part?? It doesn't cost you a thing!
We do good on your behalf with every order! 
How it works: 
You place an order (yayy!)
We automatically plant a tree (double yayy!)
If your order is being shipped to you, the emissions from that order are automatically calculated and offset. (is triple yayy a thing?!?)
Want to see how many trees you have helped plant through your Sebesta Apothecary orders? The images below have the numbers of trees in our 'company forest' and the emissions calculated and offset since we began offsetting in June 2020.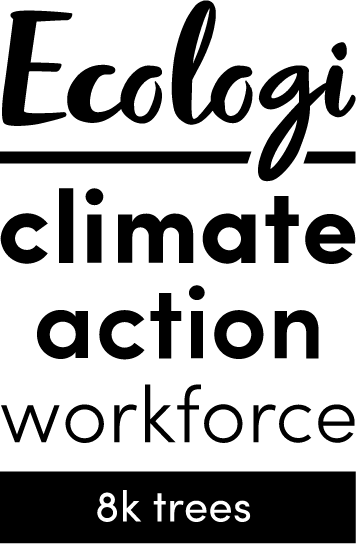 How are we doing this? 
Planting a tree with every order:

We partnered with a company called Ecologi, which automatically uses a portion of our profits from every sale to plant a tree! 

Carbon neutral shipping

We partnered with a company called Planet by Shopify to use a portion of our profits to offset 100% of carbon emissions for shipped orders. We are on the MILLENNIUM PLAN - 
our support goes to groundbreaking technologies that remove carbon for a minimum of 1,000 years.
How are these Carbon emissions (

CO

2) from your shipment calculated?

Offset by Shopify uses industry models to determine the amount of

CO

2 that is released into the atmosphere for each shipment. This model takes into account the order's weight, distance traveled and type of transportation used to accurately calculate the emissions. If you want the full breakout you can click here
What else are we doing?  
We are now a Certified Carbon Neutral Company!
Through Ecologi and our continued direct funding of their work, we are a certified carbon neutral company with a climate positive workforce! 
That means that each of Sebesta Apothecary employee's entire carbon footprint is offset! At work this includes daily activities like production, overhead and business travel. But this also includes each employee's emissions at home, personal travel, holidays, food, hobbies and more!
Through this program each month we're planting groves of trees in our company forest, and financing carbon reduction projects from around the world. Here is a list of projects supported by Ecologi, most recent first (Sebesta Apothecary has been a supporter since June 2020)