Regular price
Sale price
$6.00
Unit price
per
Sale
Sold out
Shea butter is full of fatty acids and vitamins making it a great moisturizer for any type of skin. This limited ingredient product is super moisturizing and soaks in quickly leaving skin soothed and hydrated without feeling greasy.
2 or 4 oz glass jar.
Cruelty-Free, Palm Oil Free, Unscented Option, Vegan, and Zero Waste
INGREDIENTS

Organic unfiltered shea butter and Optional essential oils.
DIRECTIONS

Apply liberally to dry areas to soothe and soften skin.
END OF LIFE

Reuse or recycle glass jar. This item is also part of our Take Back Program, more information at link below.
TAKE BACK PROGRAM
Q&A

Q: Is this lotion thick?

A: Yes, shea butter is pretty thick at room temperature, but warms up very quickly in warm hands.

Q: My lotion is oddly grainy, what happened?

A: It's totally safe to use and can happen when it warms up and then cools off slowly. There is a more scientific explanation that involves the rate of cooling for different fatty acids… the short story is that it is a natural product with no preservatives so can often happen. To fix it gently warm the jar until everything is melted. Then quickly cool the container by putting it in to the fridge or freezer. Once cooled to a solid you should see the smooth texture again.

Q: Anything else I should know?

A: You are likely to scoop out more than you need, a little goes a long way!
View full details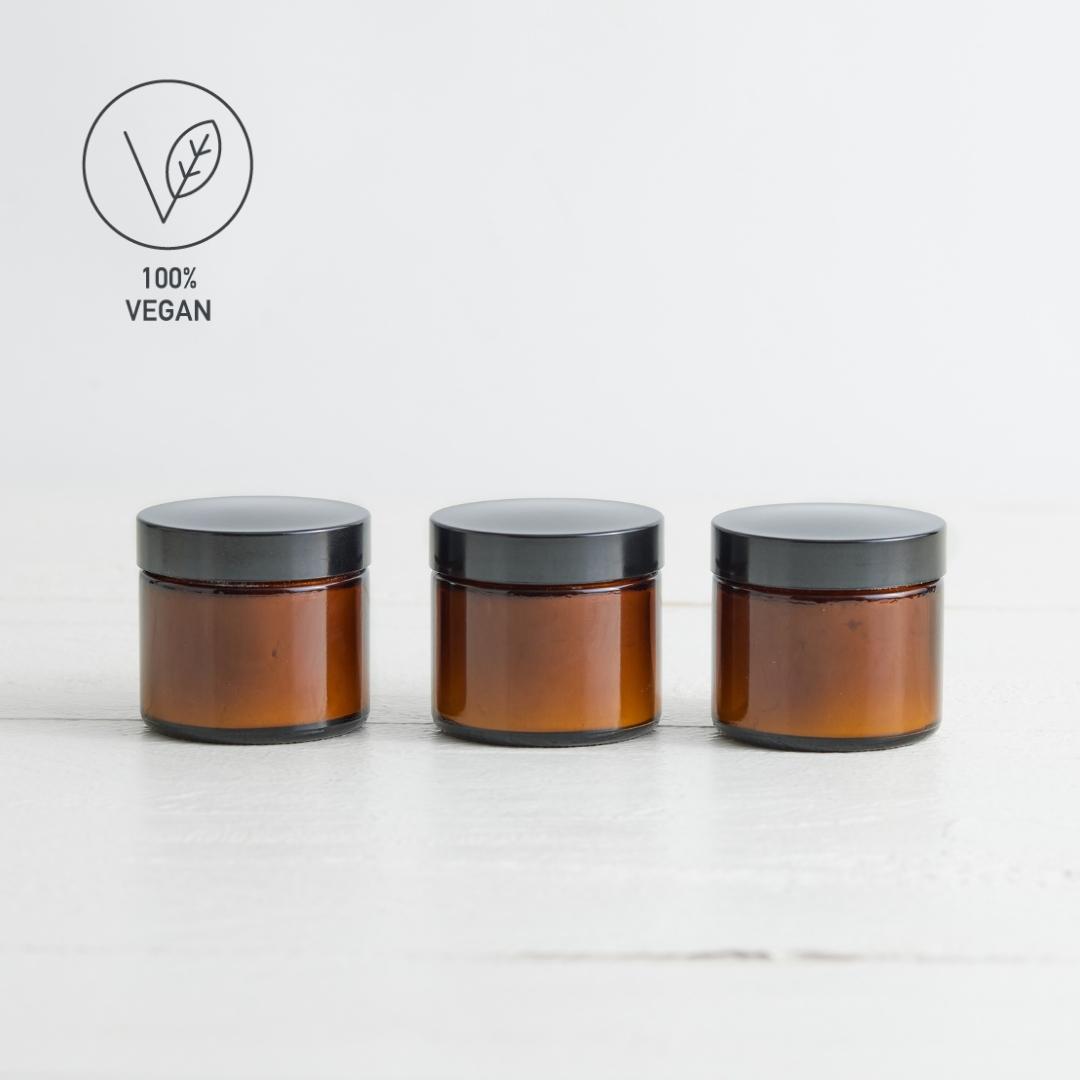 take back program
What is a Take Back Program?
A Take Back Program is an initiative organized by a manufacturer, to collect used materials from consumers and reintroduce them to the original manufacture cycle. Typically implemented to minimize product end-of-life waste and reduce environmental impacts.
Why?
We have a very strong personal and business drive to do everything we can to minimize our carbon foot print, and lessen the waste resulting from our products once they have reached the end of their life span. This is the least we can do. 
How do I participate?
Collect at least 5 empty glass or tin containers of Sebesta Apothecary products. 

Drop the empty containers off

When you see us at a scheduled event
Select retail locations:

In the Sebesta Apothecary Lab's Order Pick-up Box in NE Minneapolis (DM for address)

Let us know! Email/DM to tell us how awesome you are

We will send over a coupon code for $5 off your next order. 
I live out of state but would love to participate - is that possible? 
Not currently, we are looking for ways for those outside the Twin Cities to participate. Watch for updates as we sort through those details. 

 But, what items specifically can I give back to you?
All empty tins

Lip balm
Healing balm
Bug off balm
Beard balm
Paw-tector

All empty vials, lids and roller balls

Everything serum
Aromatherapy rollers
Itch stop serum

All empty sprayer, dropper for refill bottles and tops

Magnesium spray
Grooming oil
Moisturizing face serum 
Can you accept other brand's containers?
No, unfortunately at this point we can only take back containers from Sebesta Apothecary products. 
What do you do with the empty containers?
Remove product and labels
Sanitize, sanitize, sanitize
Reuse
Let's do what we can to reduce waste! 
"Never doubt that a small group of thoughtful, committed, citizens can change the world. Indeed, it is the only thing that ever has."
- Margaret Mead
Love this lotion!
My husband will only use this lotion. His work requires lots of handwashing and sanitizing which means dry,cracking skin which heals and softens with this incredible lotion. SO glad we discovered Sebesta! KIM is the just lovely as well! We place orders often. Quality is consistent! Ordering is so easy! And a tree planted too? Love!