Regular price
Sale price
$10.00
Unit price
per
Sale
Sold out
Life can be hectic and for those times when there just isn't enough time in the day you can turn to dry shampoo! When used between washes, this no rinse dry shampoo can help absorb oils and add shine, leaving your hair smelling clean and fresh.
2 fl oz glass jar.
Cruelty-Free, Palm Oil Free, Vegan, and Zero Waste
INGREDIENTS

Dark: Corn starch, Organic cocoa powder, Kaolin clay, Bentonite clay, Lavender and Tea tree essential oils.

Light: Corn starch, Kaolin clay, Bentonite clay, Lavender and Tea tree essential oils.
DIRECTIONS

Apply to dry hair. Gently shake or use a small makeup or application brush to lightly dust near the scalp, parting hair several times to reach the scalp in spots with excess oils. Allow Dry Shampoo to sit for several minutes before combing out excess and ensuring it is thoroughly dispersed.
END OF LIFE

Reuse or recycle glass jar. This item is also part of our Take Back Program, more information at link below.
TAKE BACK PROGRAM
Q&A

Q: When should I use this?

A: We suggest using between washes to freshen hair and absorb excess oils.

Q: Why does the Dark Dry Shampoo have cocoa powder in it?

A: The Light Dry Shampoo can be harder to disperse when used on dark hair, remaining visible. The darker tint from the cocoa powder helps it blend into the hair naturally.

Q: How do I know if I should get the Dark or Light Dry Shampoo?

A: We recommend the Dark Dry Shampoo for folks who have medium brown to black hair. Colored hair or lighter hair will typically find the Light Dry Shampoo works well for them.
View full details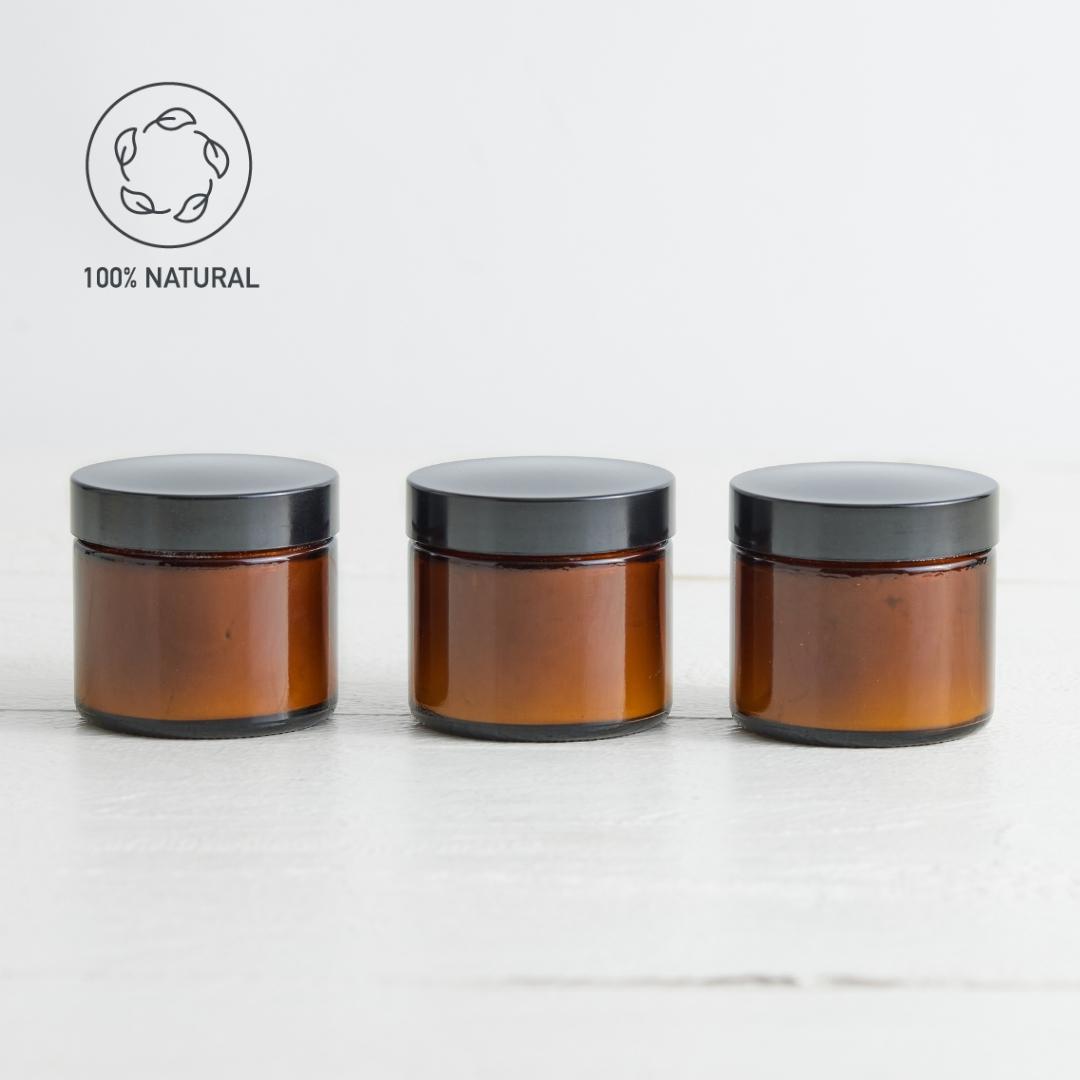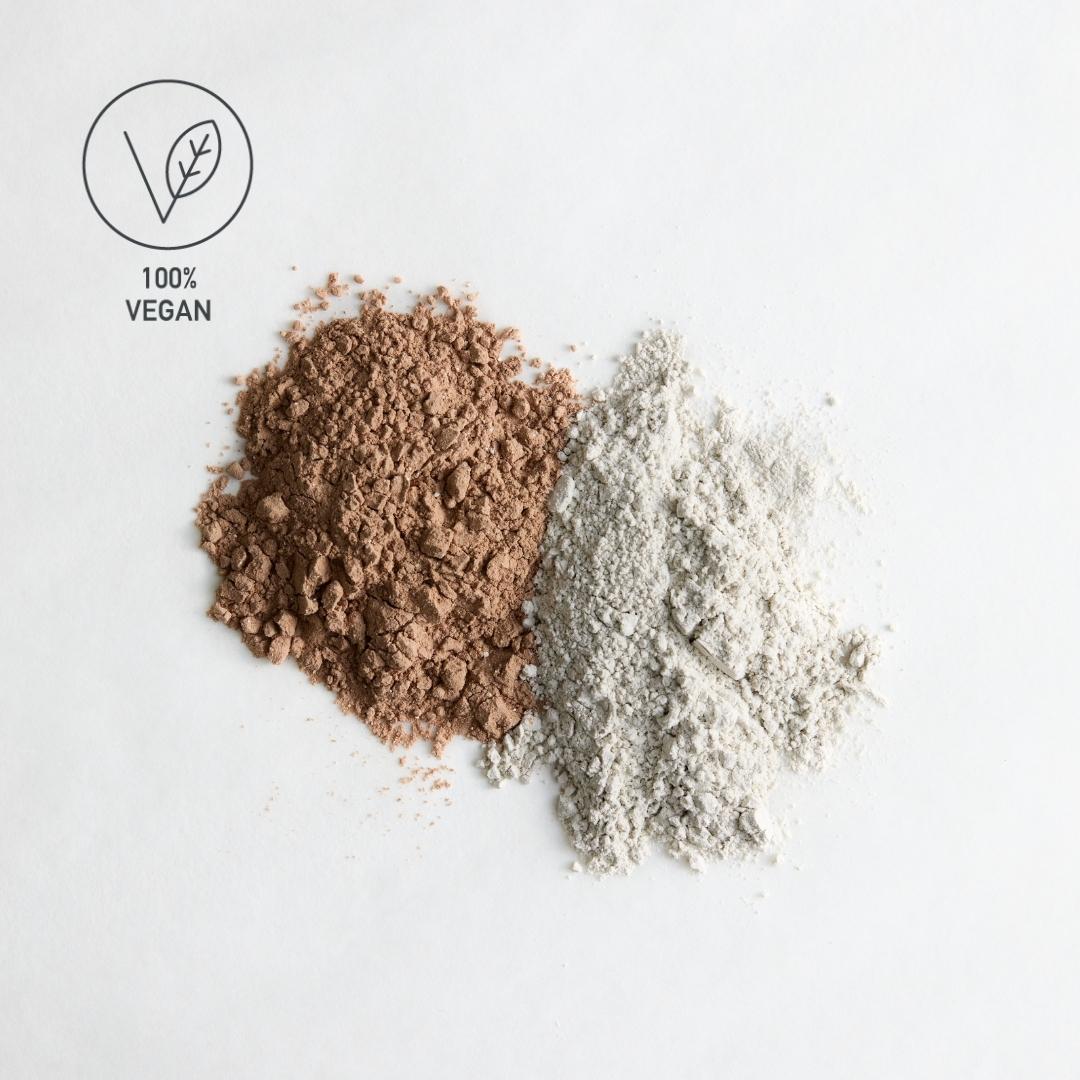 take back program
What is a Take Back Program?
A Take Back Program is an initiative organized by a manufacturer, to collect used materials from consumers and reintroduce them to the original manufacture cycle. Typically implemented to minimize product end-of-life waste and reduce environmental impacts.
Why?
We have a very strong personal and business drive to do everything we can to minimize our carbon foot print, and lessen the waste resulting from our products once they have reached the end of their life span. This is the least we can do. 
How do I participate?
Collect at least 5 empty glass or tin containers of Sebesta Apothecary products. 

Drop the empty containers off

When you see us at a scheduled event
Select retail locations:

In the Sebesta Apothecary Lab's Order Pick-up Box in NE Minneapolis (DM for address)

Let us know! Email/DM to tell us how awesome you are

We will send over a coupon code for $5 off your next order. 
I live out of state but would love to participate - is that possible? 
Not currently, we are looking for ways for those outside the Twin Cities to participate. Watch for updates as we sort through those details. 

 But, what items specifically can I give back to you?
All empty tins

Lip balm
Healing balm
Bug off balm
Beard balm
Paw-tector

All empty vials, lids and roller balls

Everything serum
Aromatherapy rollers
Itch stop serum

All empty sprayer, dropper for refill bottles and tops

Magnesium spray
Grooming oil
Moisturizing face serum 
Can you accept other brand's containers?
No, unfortunately at this point we can only take back containers from Sebesta Apothecary products. 
What do you do with the empty containers?
Remove product and labels
Sanitize, sanitize, sanitize
Reuse
Let's do what we can to reduce waste! 
"Never doubt that a small group of thoughtful, committed, citizens can change the world. Indeed, it is the only thing that ever has."
- Margaret Mead