Regular price
Sale price
$10.00
Unit price
per
Sale
Sold out
Washing a dog with a shampoo bar is easier and less wasteful than a liquid wash - take it from the mom of a very hairy pup! This bar is formulated specifically for our furry friend's needs and will cleanse and condition without the need for added conditioners. We've added neem oil to this recipe which is antibacterial, anti-fungal and acts as an insecticidal, which pairs well with the mix of essential oils which are well known for repelling insects. Pepper the pup approved!
About a 4 oz bar.
Cruelty-Free, Palm Oil Free, Vegan, and Zero Waste
INGREDIENTS

Olive oil, Coconut oil, Sweet almond oil, Neem oil, Castor oil, Water, Lye, Lavender, White thyme, Peppermint, Eucalyptus, and Citronella essential oils.
DIRECTIONS

Thoroughly wet dog's body, leaving the face and head for last (this reduces the dreaded mid-bath shake!). Wet bar and begin rubbing in a circular motion directly on the body, dispersing suds throughout the hair. Once fully soaped, rinse the soap out of the hair completely. Repeat the process on face and head, careful not to get soap in eyes, and ears. Dry dog as usual. Allow the bar to dry between uses.

*Note: many essential oils are not safe for cats, for that reason this product is not recommended for their use.
END OF LIFE

Paper tag is recyclable or compostable, product and twine are compostable.
Q&A

Q: Is this safe for puppies?

A: Yes, we have used this exclusively on our dogs from puppy to old age.

Q: Will this replace my dog's flea and tick medication?

A: We would recommend talking to your Vet for this one. The ingredients are specifically chosen for their history of preventing fleas and ticks, but each dog is different so it is hard to make a generalization.

Q: Is this safe for me (human) to use?

A: Of course! We often use this bar during camping trips to help reduce our own risks for ticks and limit the use of bug sprays for mosquitoes. You just might not want to go around telling people you and your dog share a shampoo bar!
View full details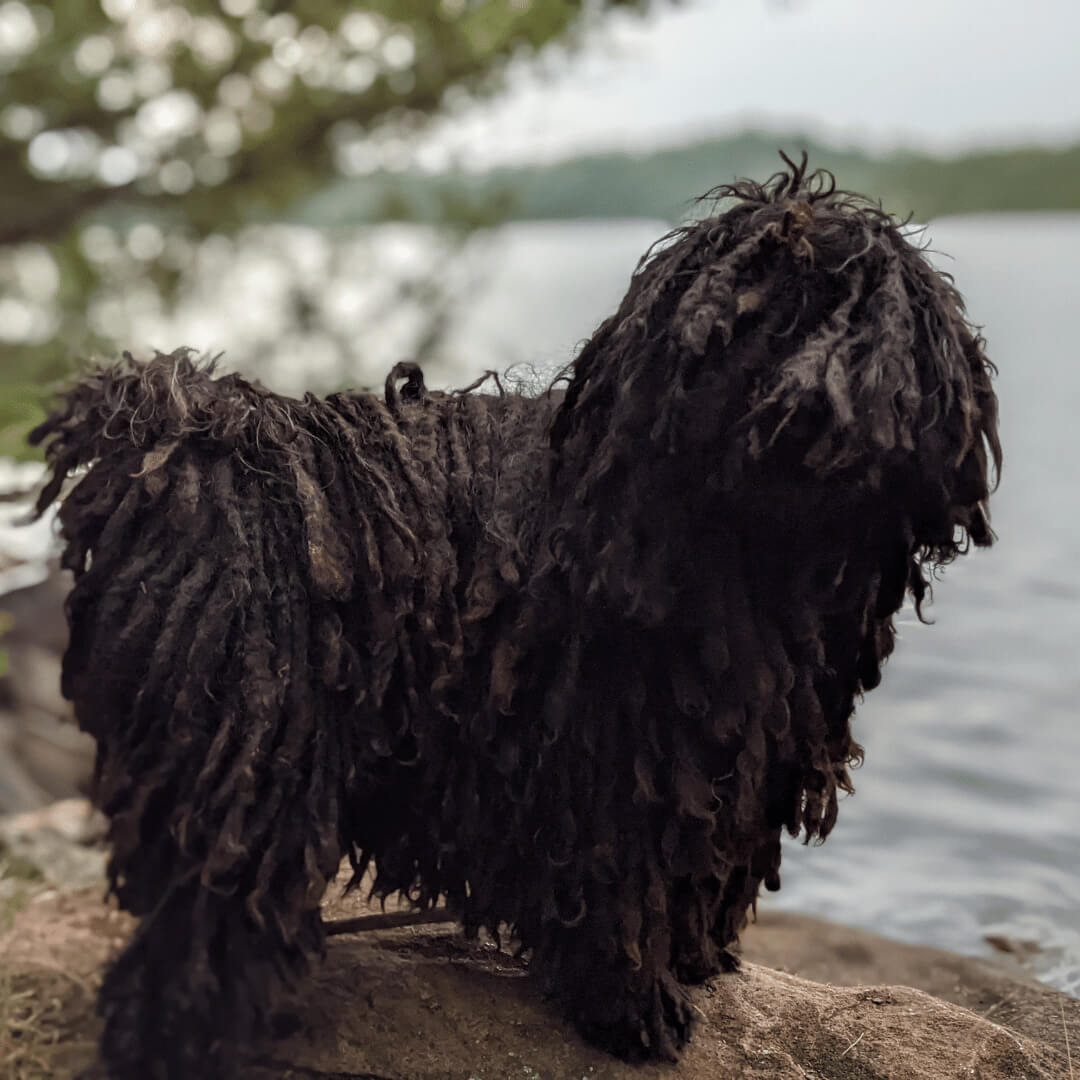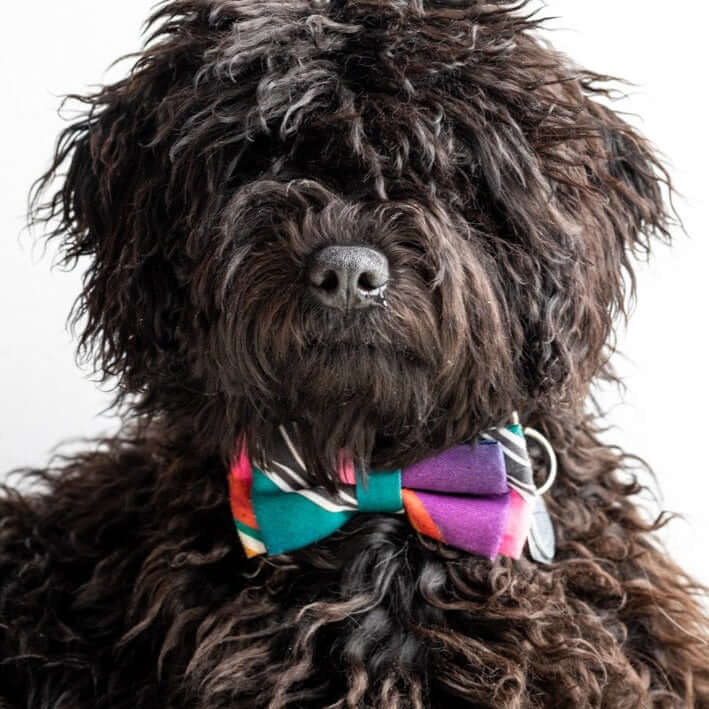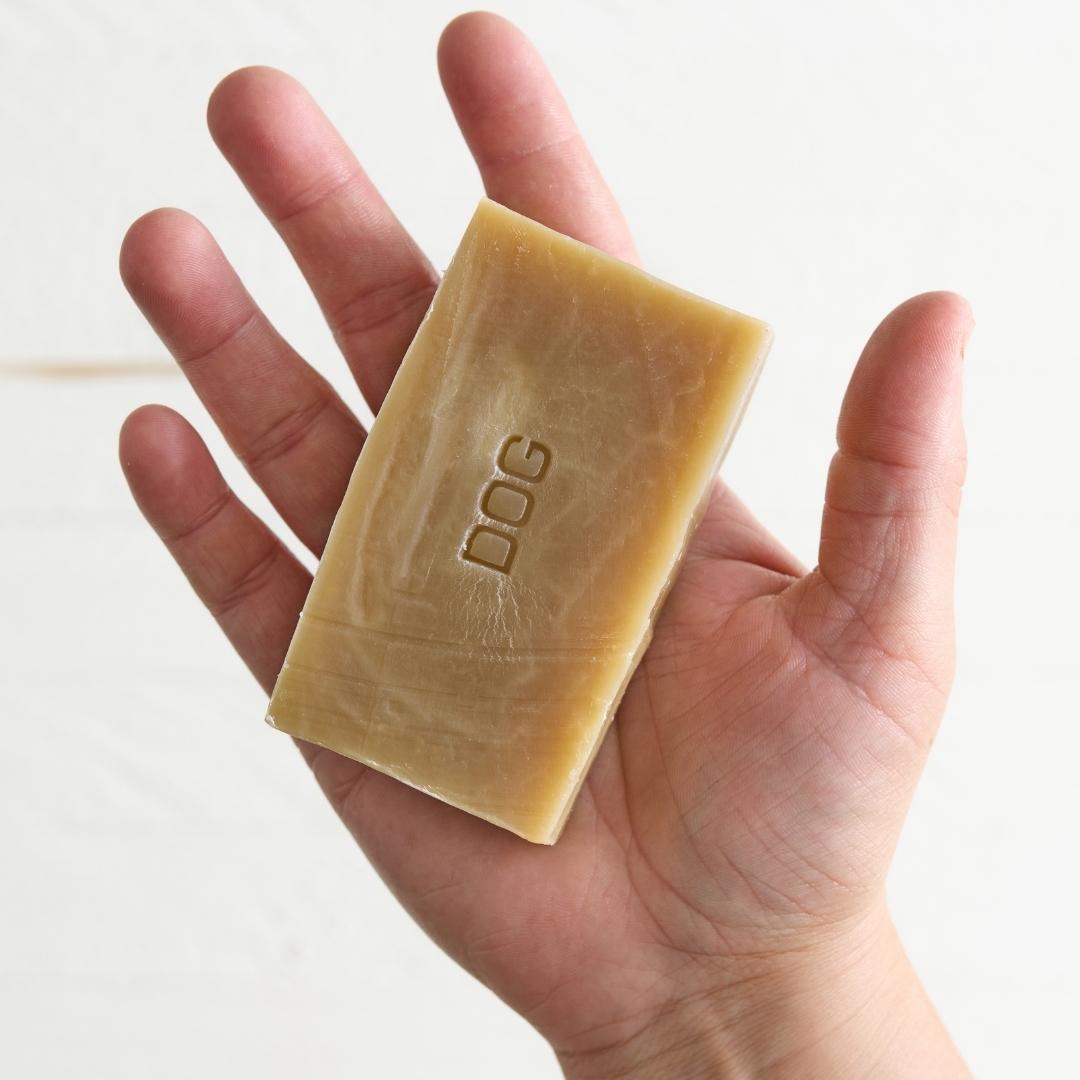 Love this soap!
I picked up this soap at a booth over the summer, and I absolutely love it! It's soft on my dogs fur and skin, and the lavender scent is lovely. I'd definitely recommend it.