Regular price
Sale price
$8.00
Unit price
per
Sale
Sold out
This bar is specifically formulated for the adventure seeker. Gently removing grit and grime as well as scents. Perfect for fishing, hunting, gardening, working on bikes or in the garage, even keeping the bugs at bay.
About a 4 oz bar.
Vegan, Palm Oil Free, Cruelty-Free, Zero Waste, and Exfoliating
INGREDIENTS

Olive oil, Coconut oil, Castor oil, Water, Lye, Anise essential oil, Pumice, and Bentonite clay.
DIRECTIONS

Wash hands and body with bar prior to beginning adventure to minimize human scent for hunting and fishing and bug repellent. Use post-adventure to remove offensive scents and grime.
END OF LIFE

Paper tag is recyclable or compostable, product and twine are compostable.
Q&A

Q: Is this soap bar safe for use as a body bar?

A: Yes, but please be aware that the grit might be a bit too rough to use directly on your body. We have found that lathering the bar in your hands and then washing with the suds is a great way to get the exfoliation effects of the bar and wash your body while protecting your skin.

Q: That scent is super familiar, what is that?

A: Yes, although anise is a different plant the scent of it often reminds people of black licorice.

Q: Where does the grit come from?

A: The grit is from the added pumice which is a very light, porous volcanic rock that provides an abrasive texture for exfoliation.

Q: How does this bar help keep bugs away?

A: When used prior to outdoor activities, the light scent of the bar stays behind. The scent of anise is well known as a repellent for both bugs and small animals.
View full details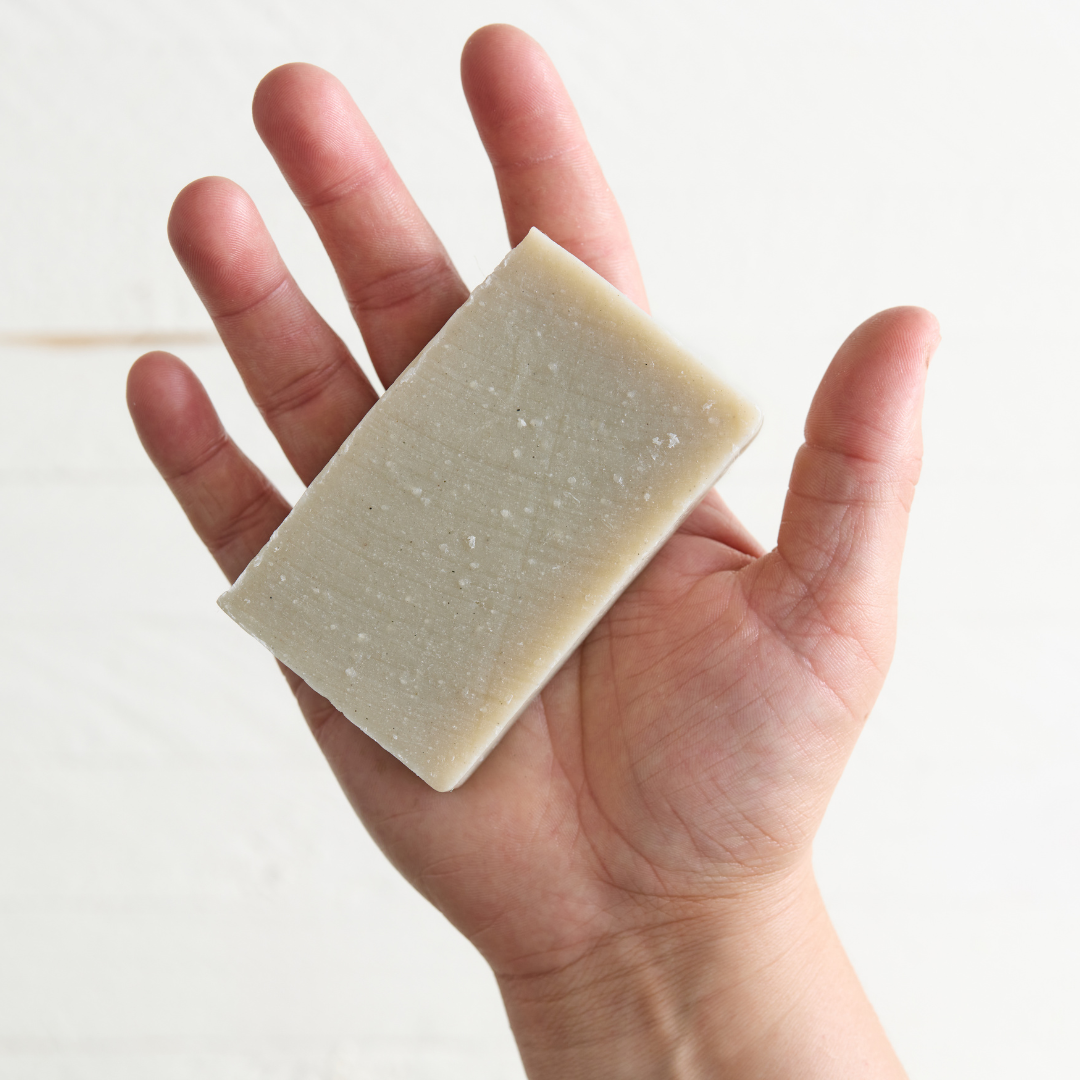 Favorite clean up soap!
This is my fav soap to use after working on my bike! It cuts through the grease no problem and smells great to boot. We keep one in the kitchen, one in the wash room, and one back up under the sink!
Great for Gardening!
I'm an avid gardener during the short summer months here in Minnesota and love this bar to scrub the dirt from my hands. There is a slight grit to it and that helps get rid of all the dirt, no matter what! The scent is a light licorice smell which I really like and it also seems to help keep the mosquitos away too which is a great bonus!