Regular price
Sale price
$15.00
Unit price
per
Sale
Sold out
While safe for head-to-toe use, a shampoo bar is formulated specifically to cleanse and condition hair. The lather of all of our shampoo bars makes shampooing quick and easy and the scents are fresh and leave a very light scent in hair.
Shampoo bars are great for travel, at the gym, or general everyday use. We now have two varieties of shampoo bar to choose from. This is the Repair version, which is intended to be used to help reduce dandruff, boost shine and moisturize dry ends. Great for damaged or dry hair. We also have a Vegan Shampoo Bar available.
About a 4 oz bar.
Cruelty-Free, Palm Oil Free, and Zero Waste
INGREDIENTS

Coconut oil, Olive oil, Castor oil, Jojoba oil, Shea butter, Cocoa butter, Beeswax, Egg, Bentonite Clay, Sugar, Water, Lye, and Essential oil of choice.
DIRECTIONS

Wet hair and bar then rub the bar in a circular motion starting on top of your head. As suds form, move throughout the rest of your hair to reach ends. Rinse and if you find it is needed you can follow with a leave-in conditioner or use a natural apple cider vinegar rinse.

Apple Cider Vinegar Rinse: Apple cider conditioner is a mix of (20/80) apple cider vinegar and water. Spray or pour on hair, and rinse - scent dissipates once dry.
END OF LIFE

Paper tag is recyclable or compostable, product and twine are compostable.
Q&A

Q: Why did you include egg in this bar?

A: When used in a shampoo bar, eggs boosts shine and helps to moisturize dry ends. We do have a Vegan Shampoo Bar available which is a great option for those who follow the "Curly Girl Method".

Q: How often should I be washing my hair?

A: With a shampoo bar typically you will find you can go several days without needing to wash your hair.

Q: I'm new to shampoo bars and my hair is doing weird things. Is that normal?

A: Oddly enough, yes. Commercial shampoo uses a lot of chemicals and additives to get the silky soft, tangle-free we are accustomed to. As you switch to a natural product your hair will go through a transition, which can take anywhere from several weeks to a few months. Stick with it and you will be happy with the results! If you have specific questions, feel free to reach out, we might have some suggestions!
View full details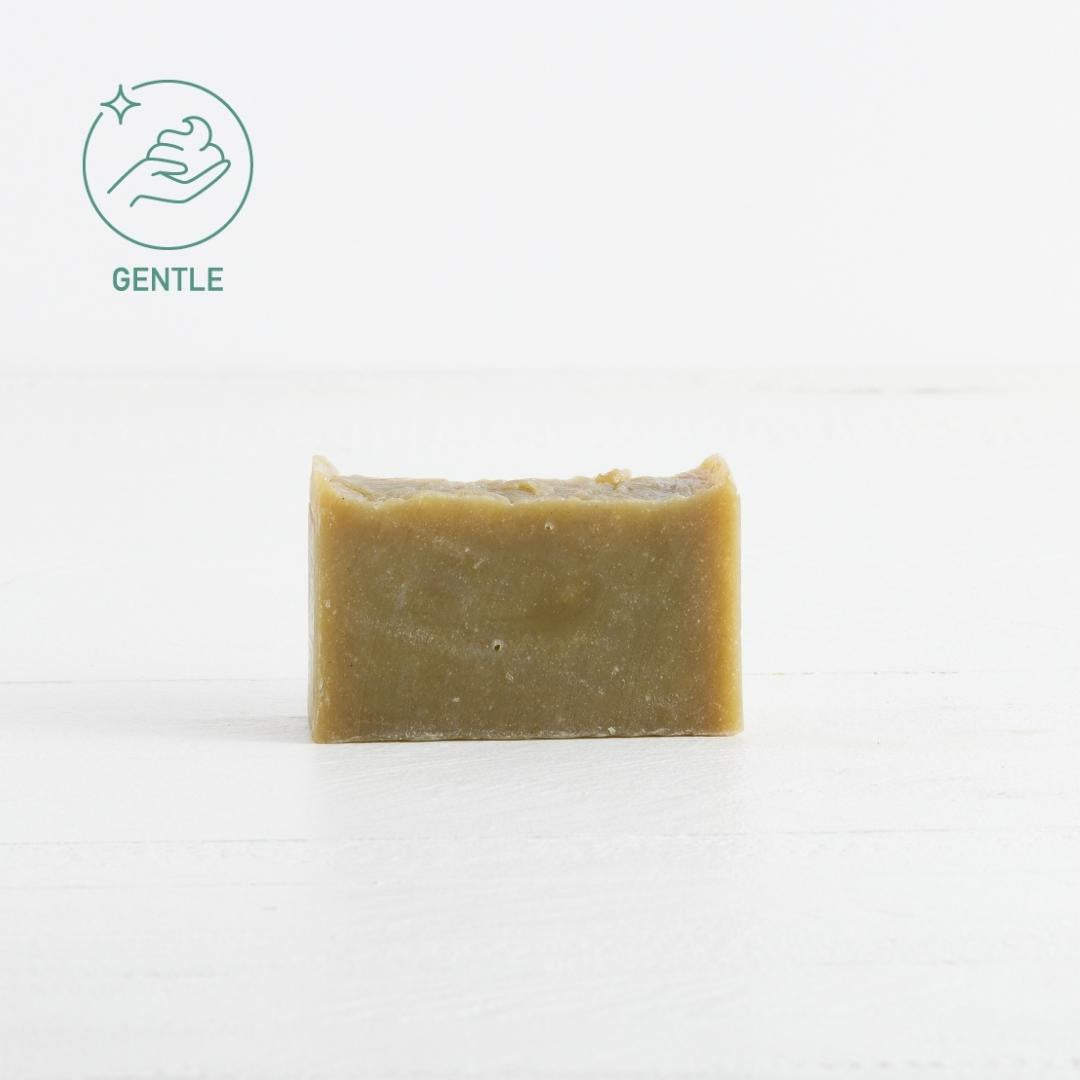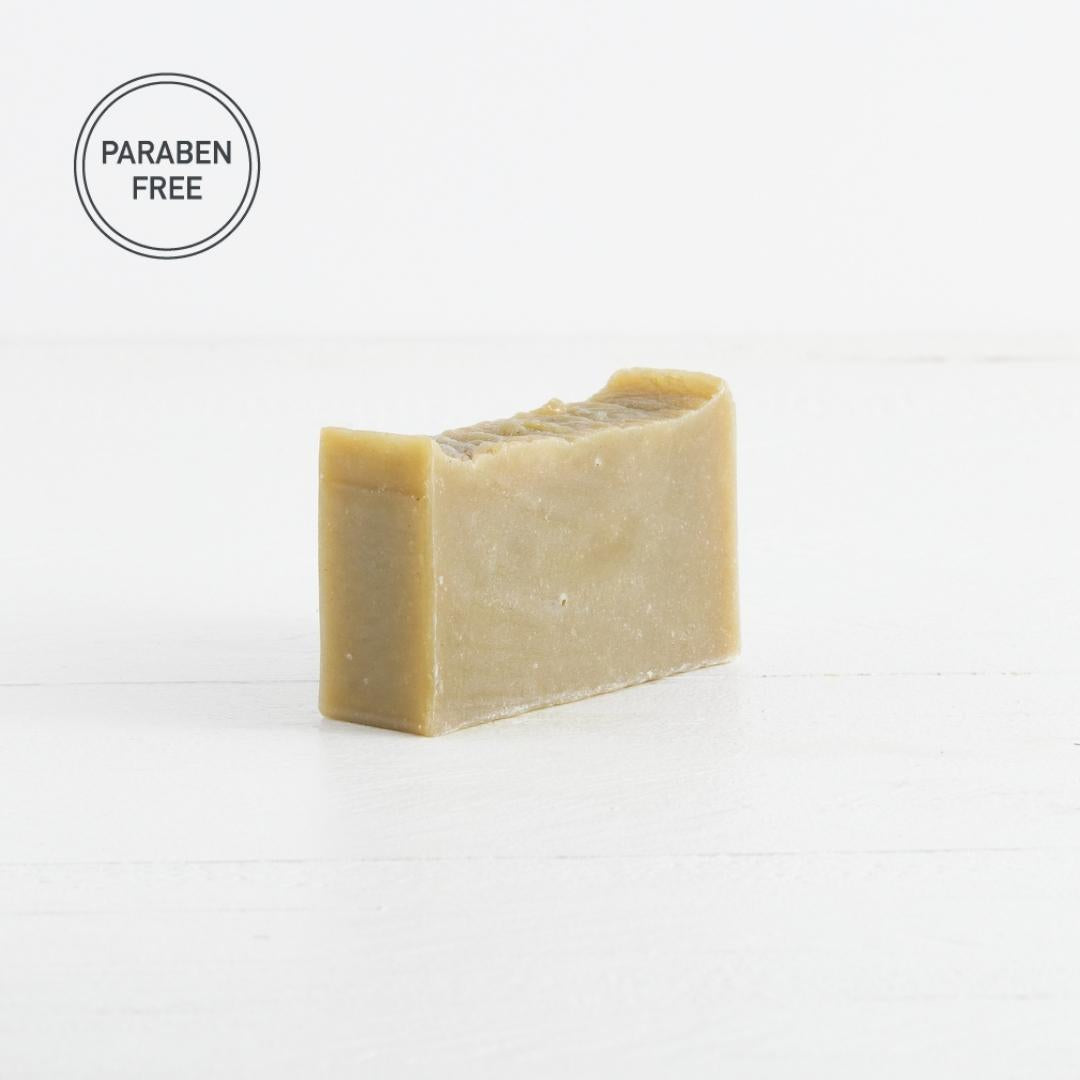 Worth a review.
Ever since I first tried Sebesta's hair soap bars I have been pretty faithful to them. Sometimes I am sweet talked into trying something else and regret it each time. There is something that is put into shampoos and conditioners that makes my scalp break out. I have yet to identify what it is. Sebesta's shampoo bars have never affected my scalp. The lather is rich and thick and makes hair washing pleasurable. I feel good using Sebesta's shampoo bars.
Thank you for creating such a fantastic product. 😊
Spectacular
I love this shampoo bar. Not only is it completely natural, but it leaves my hair feeling soft, clean and fresh! I will never go back to traditional shampoos that strip my hair of its natural moisture.
Favorite Shampoo Bar
I love this product! Purchased the Tea Tree and Lavender scent and it is so fresh and clean smelling. This bar lathers really well and leaves my hair clean without stripping all the moisture. I shampoo just 2 times a week and use this bar every time!