Regular price
Sale price
$35.00
Unit price
per
Sale
Sold out
Looking for ways to reduce stress and get creative? We can give you the tools to get creative and make products to help reduce stress in these uncertain times. 
Think of this kit as a craft version of a meal kit! Using this kit, you can get creative and make at your own pace and in your own space. We help you utilize basic kitchen staples to create products for a luxurious spa-like experience. Cost includes recipes and ingredients to make 5 different spa essentials as well as providing ideas for additional creativity. With this kit, YOU become the maker!
Includes:
Handouts with recipes and creative ideas for customization
Ingredients to make each of these 5 items:
Face Wash
Body Scrub
Moisture Face Mask
Detox Face Mask
Moisturizer
Pro-Tip: Stuck at home but still want to be creative with friends? Get a kit for yourself and one for a friend to make together or via a crafty virtual happy hour!
WORKSHOP DETAILS

Expected Make Time: 1 - 1:30 hrs including prep time.
OUTLINE

- Prepare your space for crafting
- Gather ingredients and tools
- We suggest putting on an apron or wearing old clothing to reduce the risk of staining.
- Get creative and start making!
- We like to start with the lotion recipe as it needs some time to cool before completion
TAKE HOMES & HAND OUTS

Handouts with recipes and creative ideas for customization
Ingredients to make each of these 5 items:
- Face Wash
- Body Scrub
- Moisture Face Mask
- Detox Face Mask
- Moisturizer
END OF LIFE

Paper tags are recyclable or compostable, product bags and twine are compostable. Reuse or recycle glass jars. This item is also part of our Take Back Program, more information at link below.
WORKSHOP WAIVER
WORKSHOP Q&A
TAKE BACK PROGRAM
Q&A

Q: Do you provide the recipes?

A: Yes, we provide recipe cards for each item. We even give you ideas for getting creative by using other ingredients you likely have in your kitchen.

Q: Do you give us all the ingredients?

A: Yes, with the exception of water, we provide you with the basic ingredients to make the recipes.

Q: How does this come to me?

A: If we are shipping to you, this will be packaged for safe shipping, if giving as a gift you will need to collect the items and place them in the bag. If you are picking up, the items will be provided in a bag ready for gifting.
View full details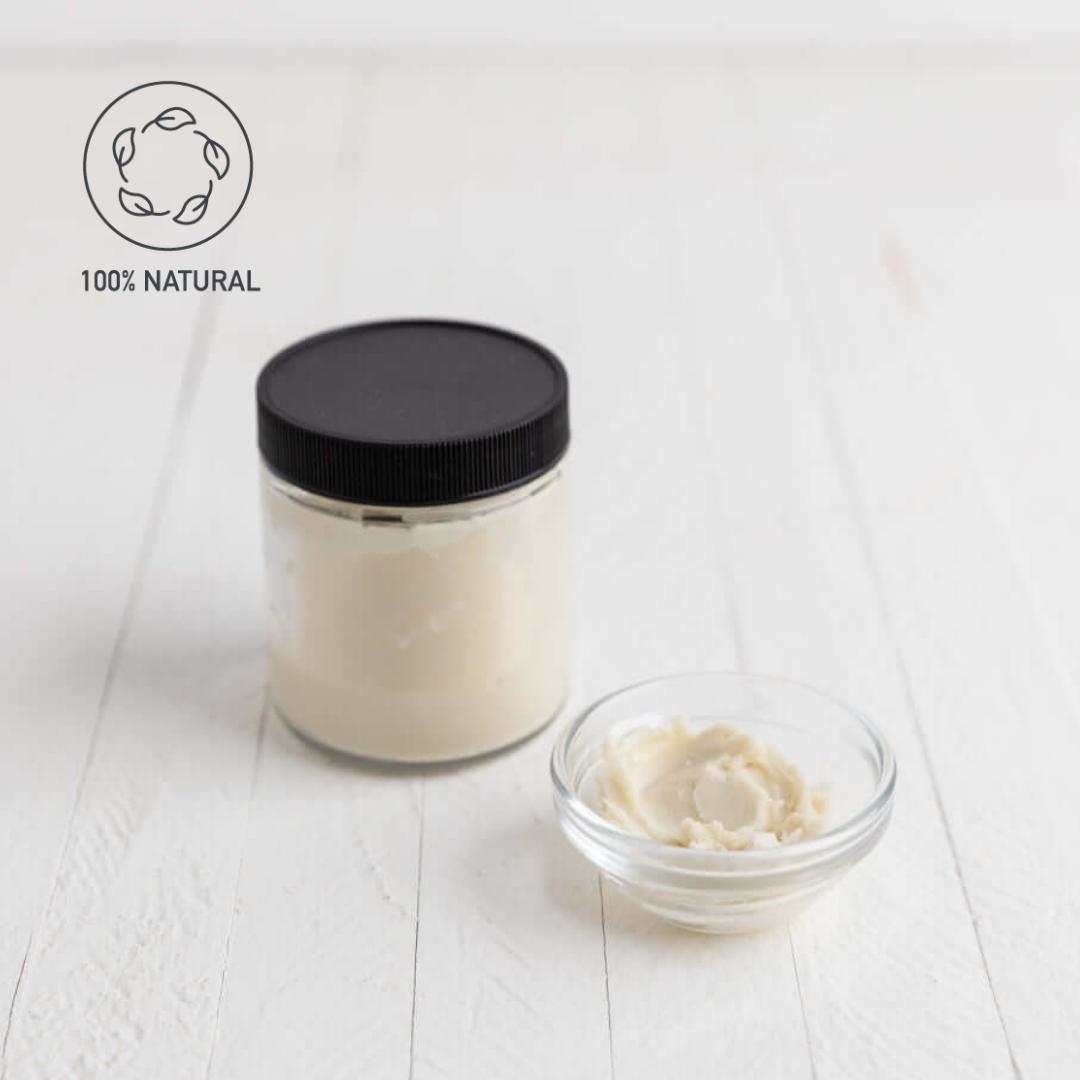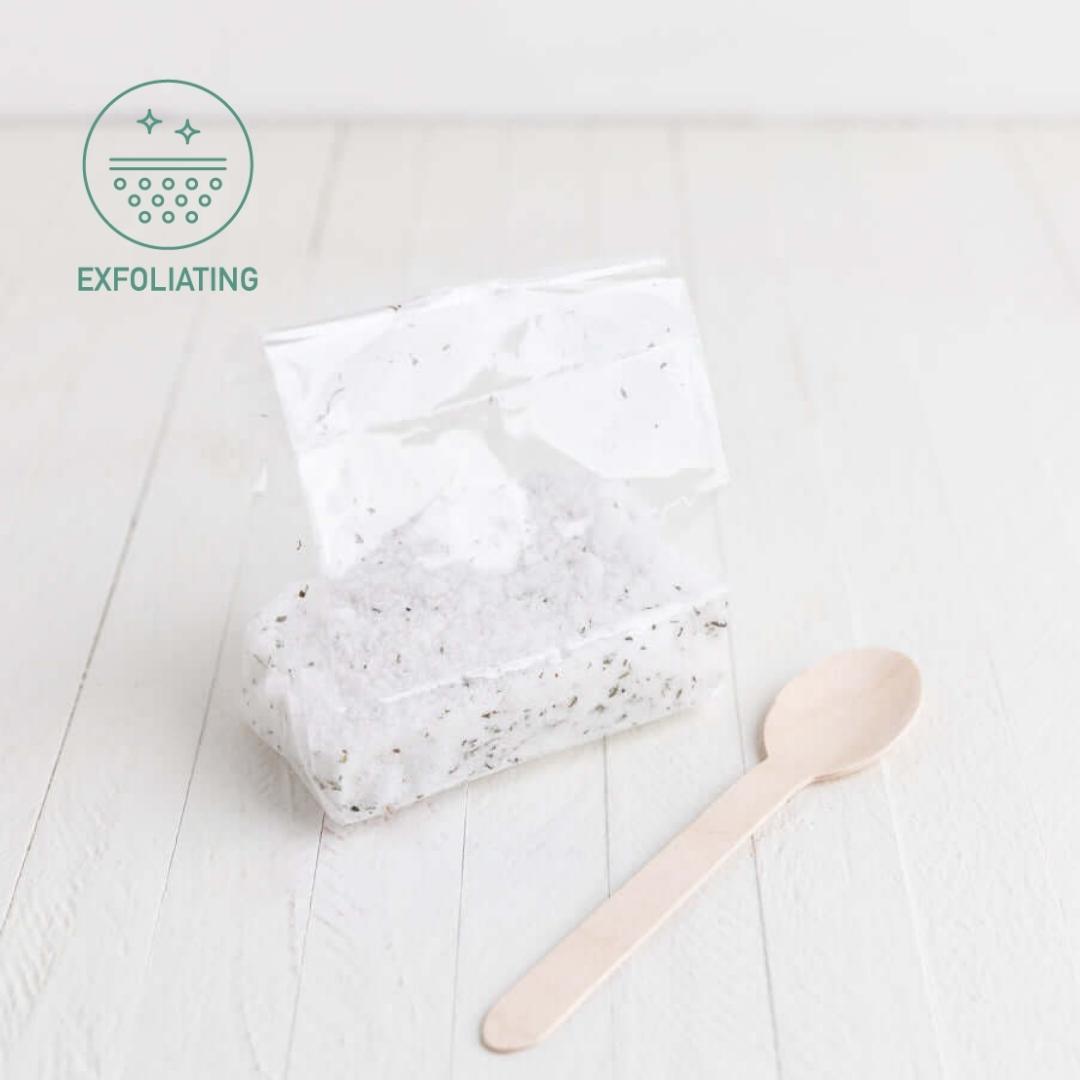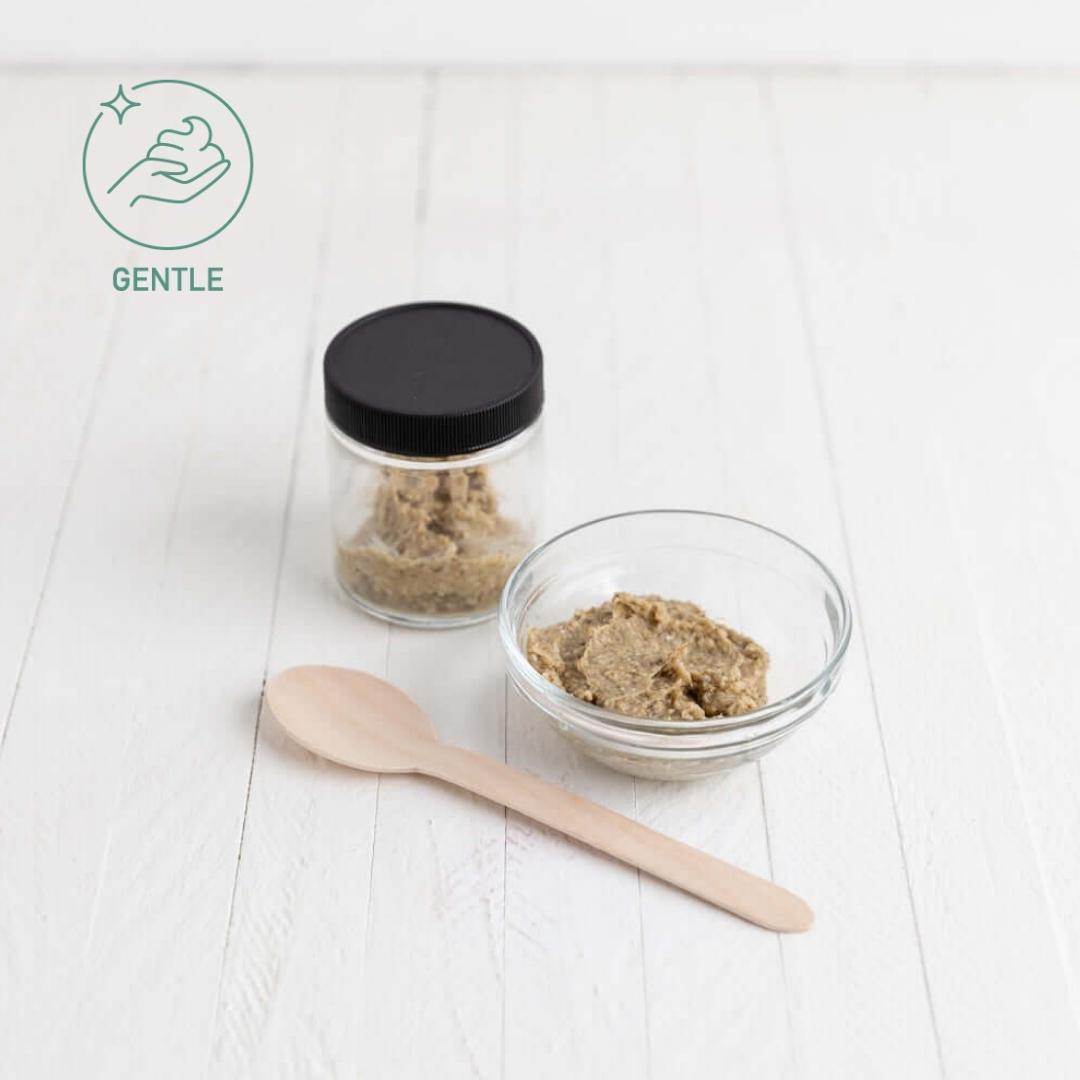 workshop waiver
Sebesta Apothecary Class Waiver and Release
Thank you for joining Sebesta Apothecary, LLC's (Sebesta Apothecary) workshop, for all-natural bath and body products, and other activities. We are thrilled to have you. Before we get started, please read and sign this Class Waiver and Release, acknowledging and agreeing to the terms contained herein:
I consent to and allow any use and reproduction of any and all photographs or videos taken of myself or my minor during our participation in a workshop unless I have otherwise notified Sebesta Apothecary. I agree to Sebesta Apothecary's right to use or reproduce such photographs and videos in any media including social media, print publications or Sebesta Apothecary's website. If I do not wish to have photographs used or taken, I will notify Sebesta Apothecary in writing prior to commencing my participation in a workshop. I understand and agree that an email or text message, sent from my contact information will suffice for proper notification.
I understand that Sebesta Apothecary is sharing learned and valuable information with me, some or all of which is vital to their business. Given the trust it is instilling in sharing this information, I assure them that if I do now or at any point in the future, sell similar or related products, that I will not attempt to sell into any locations that carry Sebesta Apothecary for my own direct benefit or for any third-party benefit. 
I further understand and agree:
to inform Sebesta Apothecary of ANY allergies for myself or my minor, and any other information that could be relevant to my or my minor's ability to participate in a workshop and our safety; 

to provide a Sebesta Apothecary representative with an emergency medical contact for myself and, when applicable, for my minor;
I further understand and assume:
full responsibility for the dangers and risks to myself and my minor, inherent in such activities related to creating bath and body products, working with chemicals, working with equipment, tools and appliances that heat up and coming into close contact with certain natural and developed products; and

full responsibility for any injuries or damages resulting from my or my minor person's participation, including responsibility for using good judgment in all phases of my or my minor's participation.
I explicitly acknowledge and fully understand that accidents can happen. Absent Sebesta Apothecary's willful or intentional misconduct, I hereby waive, release, and discharge Sebesta Apothecary and its instructors, members, owners, employees, instructors, contractors and related third parties from any and all claims, demands, actions or causes of action relating to my participation in a workshop or the participation of a minor for whom I am the legal guardian ("my minor"), including for costs, expenses or damages to personal property, for bodily injury, medical and related expenses, death, and any indirect, special, incidental, consequential, exemplary or punitive damages which may result from my participation or my minor's participation in these activities. I also agree that if I should make a claim, the maximum amount of damages that I or my minor is entitled to is $500.00. Any claim must be brought within 1 year of the incident giving rise to the claim.
In the event of any claim, the parties agree to submit any dispute for resolution by mediation. If the parties are not able to resolve the claim through mediation, the parties agree to submit the matter to a state court of competent jurisdiction in Hennepin County, Minnesota.
I also understand that this Waiver and Release binds my heirs, executors, administrators, and assigns as well as myself.
Participant
| | | |
| --- | --- | --- |
| Dated: ____________ | Signature: | _________________________________ |
| | Printed Name: | _________________________________ |
| | Allergies: | _________________________________ |
| | Emergency Contact Name: | _________________________________ |
| | Emergency Contact Phone: | _________________________________ |
Minor Participant (if applicable)
| | | |
| --- | --- | --- |
| Dated:____________ | Legal Guardian Signature: | _________________________________ |
| | Legal Guardian Printed Name: | _________________________________ |
| | Participant Name: | _________________________________ |
| | Allergies: | _________________________________ |
| | Emergency Contact Name: | _________________________________ |
| | Emergency Contact Phone: | _________________________________ |
workshop Q&A
Sebesta Apothecary Maker Workshop Questions & Answers 
Workshops are a wonderful way for us to share our excitement and knowledge about natural bath and body products with you! All of our workshops are hands-on making - meaning that after watching a quick demonstration so that you see the process and safety procedures, YOU become the maker!  

What do you currently offer? 
Checkout the current offerings here or click over here to see a calendar view to confirm what works best for your schedule. In the details of the workshop you can find the information about number of students, length of workshop, what to expect and how to prepare. 
Where are these workshops located? 
We host all workshops our of our Sebesta Apothecary Lab in NE Minneapolis. Our lab is located inside of Studio Q (1310 Quincy St NE Studio #1, Minneapolis, MN 55413), a very large and open space that is safe for social distancing and great for workshops!
Who will be teaching?
We have several workshop leaders, but most of our soap workshops are hosted by Kim, Owner and founder of Sebesta Apothecary.
What do I get with my workshop?
The workshop fee includes class lecture, demonstration, beverages and light snacks; all supplies and materials needed to make the products listed in that workshop (example: Our soap class includes oils, butters, lye, essential oils, safety goggles, gloves and aprons) and a take home hand out.
Do I need to bring anything or wear anything specific? 
No and yes! 
Come excited and open to learn
Please wear old clothes in case of splatter (if you are soap making long sleeves, full length pants and closed toed shoes are a must!) 
Be aware that after receiving safety instructions and guidance about the protective gear you should always wear (safety goggles, etc), you must sign a Liability Waiver for us before being allowed in the production area.

Why is the max number of students so low? 
We want to ensure that all participants have the chance to take their time learning, ask questions and get the full attention deserved. Keeping the number of participants low helps us ensure that!
I don't see the workshop that I'm looking for, do you offer private or custom workshops? 
YES - we are happy to work with you to customize a workshop experience that meets your needs. Let us know what you are interested in learning about and we will see how we can help!
Workshop Cancellation Policy
Our workshops are planned for small groups, but currently we are limited to either 4 or 6 participants (based on workshop), this often requires us to turn away additional participants when the workshops fill.

Should you need to cancel your attendance - for any reason - please let us know as soon as possible. If we can fill your space prior to 7 days before the workshop, you will receive a refund of your payment minus a $25 non-refundable deposit. If we cannot fill your space at that point, you will receive half of your original payment returned via payment method received.

If you give us less than 7 days notice or just don't show up for the workshop(s), no refund or credit will be given.
COVID-19 Precautions
Our lab is located in a very large open space facility. We limit the number of workshop participants to accommodate for safe social distancing at all times. 
Masks are encouraged
Frequently touched surfaces are sanitized frequently
take back program
What is a Take Back Program?
A Take Back Program is an initiative organized by a manufacturer, to collect used materials from consumers and reintroduce them to the original manufacture cycle. Typically implemented to minimize product end-of-life waste and reduce environmental impacts.
Why?
We have a very strong personal and business drive to do everything we can to minimize our carbon foot print, and lessen the waste resulting from our products once they have reached the end of their life span. This is the least we can do. 
How do I participate?
Collect at least 5 empty glass or tin containers of Sebesta Apothecary products. 

Drop the empty containers off

When you see us at a scheduled event
Select retail locations:

In the Sebesta Apothecary Lab's Order Pick-up Box in NE Minneapolis (DM for address)

Let us know! Email/DM to tell us how awesome you are

We will send over a coupon code for $5 off your next order. 
I live out of state but would love to participate - is that possible? 
Not currently, we are looking for ways for those outside the Twin Cities to participate. Watch for updates as we sort through those details. 

 But, what items specifically can I give back to you?
All empty tins

Lip balm
Healing balm
Bug off balm
Beard balm
Paw-tector

All empty vials, lids and roller balls

Everything serum
Aromatherapy rollers
Itch stop serum

All empty sprayer, dropper for refill bottles and tops

Magnesium spray
Grooming oil
Moisturizing face serum 
Can you accept other brand's containers?
No, unfortunately at this point we can only take back containers from Sebesta Apothecary products. 
What do you do with the empty containers?
Remove product and labels
Sanitize, sanitize, sanitize
Reuse
Let's do what we can to reduce waste! 
"Never doubt that a small group of thoughtful, committed, citizens can change the world. Indeed, it is the only thing that ever has."
- Margaret Mead